Social events
The evening social programme at IASP Luxembourg promises to be very special, with the opportunity to connect and network with experts and delegates from around the world as you discover some truly unique places!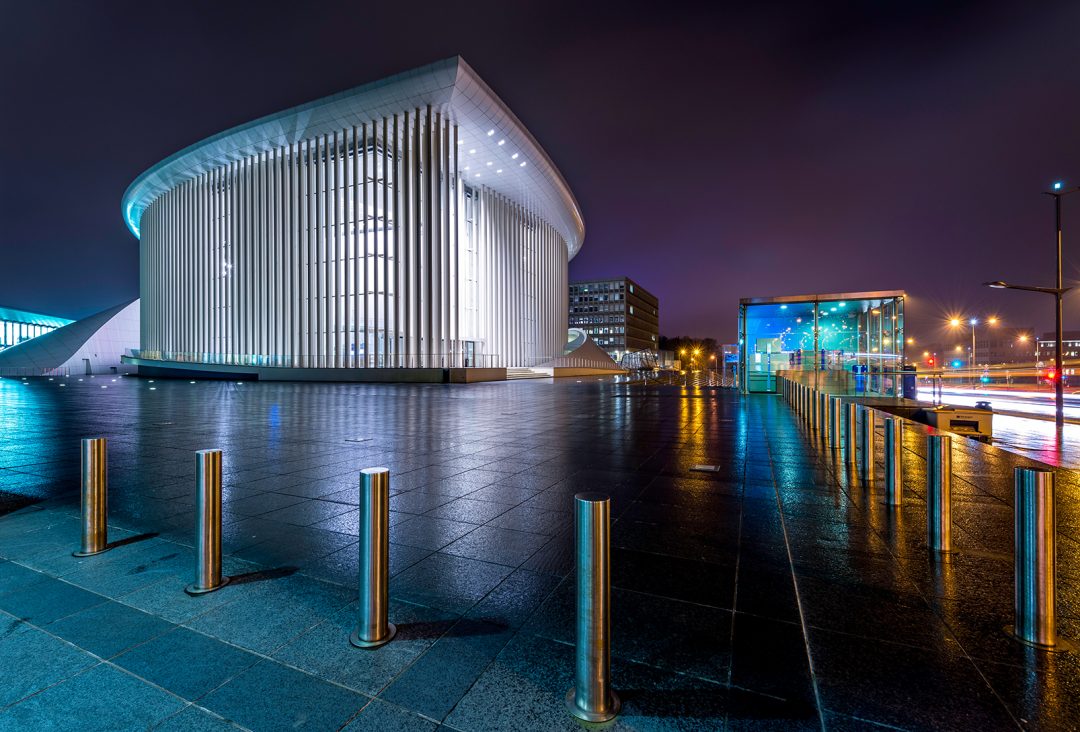 Entertainment includes a welcome reception at the Philarmonie building, a dinner in the LuxExpo The Box, and a special space-themed party on September 13 courtesy of our host Technoport.
Taking place at the "Maison des Arts et des Etudiants" in Belval, one of the largest and most ambitious current urban renewal projects in Europe, you'll enjoy food, drinks and activities focused on video games and the future, the two rooms will be filled with retro arcade terminals, VR games, robots, cosplayers and more!
Delegates can also learn about the redevelopment of this former industrial wasteland into a modern city district, with a tour of Belval's blast furnaces. These iconic structures have been maintained and now offer a glimpse of the steel industry and the production process of cast iron and steel, and a spectacular view of the Belval district and its surroundings.