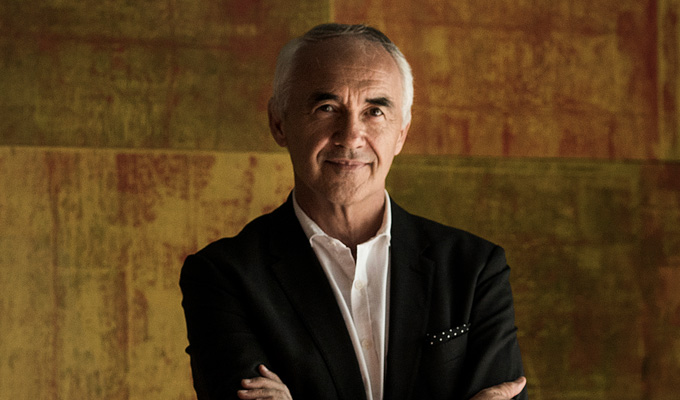 Vegara, Alfonso
Fundación Metrópoli, Spain
Alfonso Vegara, PhD in City and Regional Planning; degrees in Architecture, Economics, and Sociology. Former President of ISOCARP -International Society of City and Regional Planners- which has members in over 70 countries. He is Fellow and Trustee of the Eisenhower Fellowships; he's also been appointed as Honorary Consul General of Singapore in Madrid since 2005.
Alfonso Vegara has been lecturing Urbanism at the Escuela Técnica Superior de Arquitectura de Madrid, Universidad de Navarra, and Universidad CEU San Pablo. He was also a visiting professor at the School of Design of the University of Pennsylvania, and Advisor of ETH Zurich Polytechnic.
His ideas and projects have been disseminated through more than 30 books and International Conferences in Europe, The United States, Latin America, Asia, Australia, and Africa. His projects
have been awarded prizes by The United Nations, The European Union, The European Council of Spatial Planners, Architects ́ Associations, Entrepreneurial Associations, Cities, and National Governments. Among these awards is the "Rey Jaime I" prize, given by the King of Spain to recognize Alfonso Vegara's contribution to the fields of Urbanism and Sustainability. He has also been awarded on three occasions with the prestigious "European Award of Planning" for his work in Euskal Hiria, The Basque city region and the design of the eco-city of Sarriguren in Navarra. He's been granted the "Public Service Star Award", given by the President of Singapore in 2017. Member of the Jury of the "Lee Kuan Yew World City Prize" and current President of the jury at the "European Regional and Urban Planning Awards". He's been an advisor for more than 15 years to the Government of Singapore, as well as of various cities around the world, including: Yokohama, Mexico DF, Bilbao, Buenos Aires, Kuala Lumpur, Sao Paulo, Casablanca, Moscow and Medellin.
Alfonso Vegara is the Founder and Honorary President of Fundacion Metropoli, an international center of excellence dedicated to research, design, and innovation in cities around the world. Fundacion Metropoli has an alliance with Microsoft in order to work in different cities of the world at the intersection between Territory and Technology. In 2016, the institution ended the project "Caribbean Diamond of Colombia" which has been awarded by the Smart City Expo World Congress in Barcelona in 2015 as the "Innovative Idea Award of the Year", and also with the prestigious "2017 Global Award for Excellence" by the International Society of City and Regional Planners.
The focus of Alfonso Vegara's work is to promote strategic values of cities and their future opportunities in a complex and interrelated world. His ideas and projects are presented in the books he has written: "Territorios Inteligentes" and the recently "Supercities. The Intelligence of Territory"; this last publication received the Gerd Albers Award for best book of 2016 by ISOCARP.
Edition
—
IASP 2022
Speaking
— Breakout 6: Developing innovation districts and knowledge environments